Nova2 - et unikt formsprog
NOVA2 er en tilbehørsserie i rustfri stål til indretning af badeværelse, handikaptoiletter, entre og køkken. Serien er designet med detaljer som en 2 mm skyggekant mellem produkt og monteringsflade. Alle seriens elementer rummer hver sin fortolkning af mødet mellem den stringente og cylindriske form. NOVA2 serien har derfor sit helt eget designmæssige formsprog.
Designet er skabt af Bønnelycke mdd.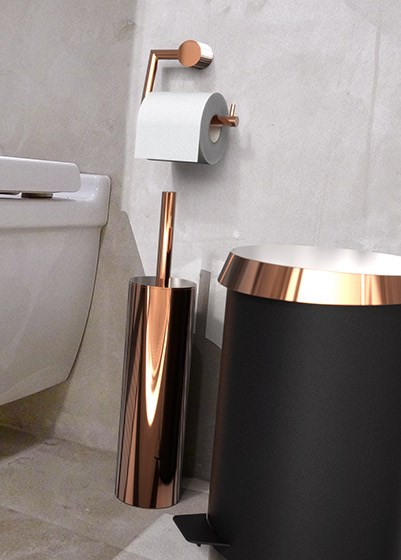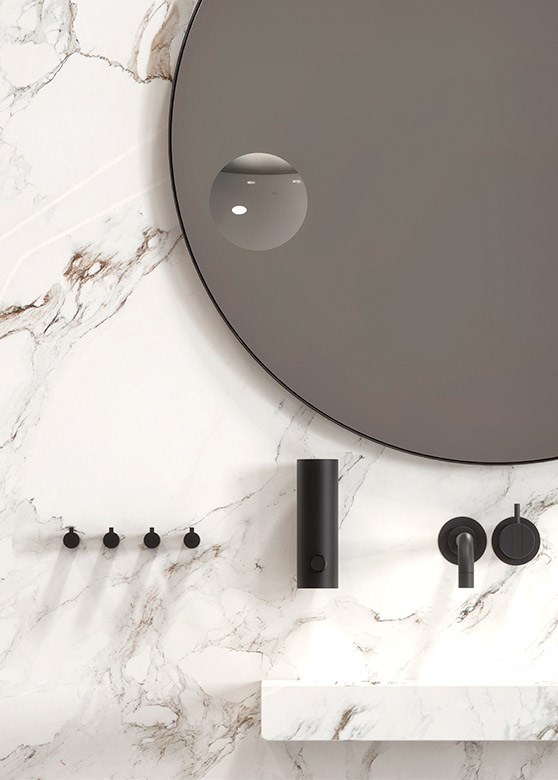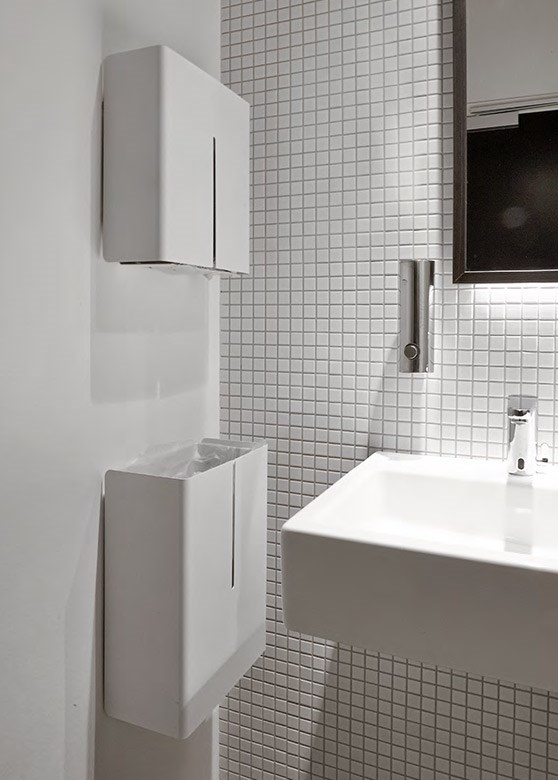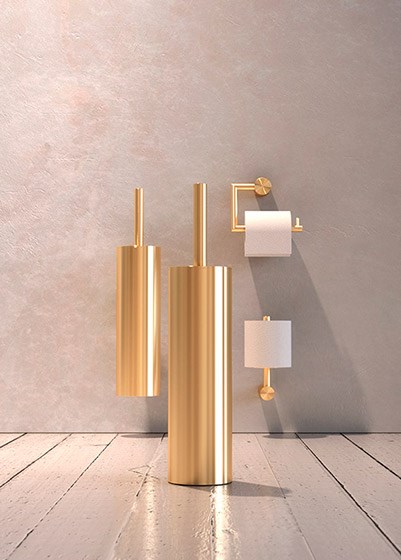 komplet indretning af badeværelse
NOVA2 serien består af forskellige accessoires til indretning af badeværelser og toiletter. Produktsortimentet omfatter blandt andet: sæbedispensere, toiletbørster, toiletrulleholdere, papirsdispensere, papirsspande, håndklædeholdere og kroge.
Serien tilbydes i alle 9 FROST-finishes, hvilket gør den unik, da det er muligt at skabe en komplet indretning af badeværelser med tilbehør i samme finish og udtryk.
indretning af entre
NOVA2 serien omfatter også forskellige kroge, knagerækker og dørstoppere. Designet er enkelt og sammensmeltningen af de cirkulære og stringente former ses tydeligt i NOVA2 seriens kroge og dørstoppere.
Krogene fås i to forskellige størrelser, samt i alle 9 FROST-finishs. Knagerækkerne fås i to størrelser i enten poleret eller børstet rustfri stål. Dørstopperne fås også i to størrelser og 9 FROST-finishes med en elegant sort gummikant der tager imod stød fra døren.
NOVA2 seriens enkle design gør krogene, knagerækkerne og dørstopperne til en funktionel og elegant detalje i indretning af entreer, køkkener, badeværelser og andre rum med brug for enten ophængning eller dørstoppere.