Care Collection
The CARE collection is a series of care products that combines aesthetics with function. The minimalist design matches the classic lines in all the FROST series as well as the modern architecture and interior design of today. All the products are carefully worked out and tested in order to be used in projects with high demands on quality and durability.
The products are designed for bathrooms, entrances, stairs and waiting areas – both in private homes, offices, and public projects.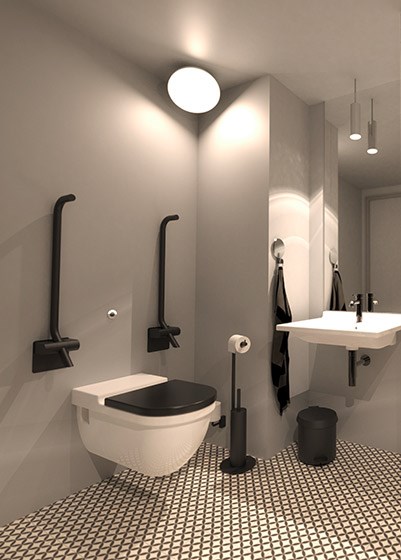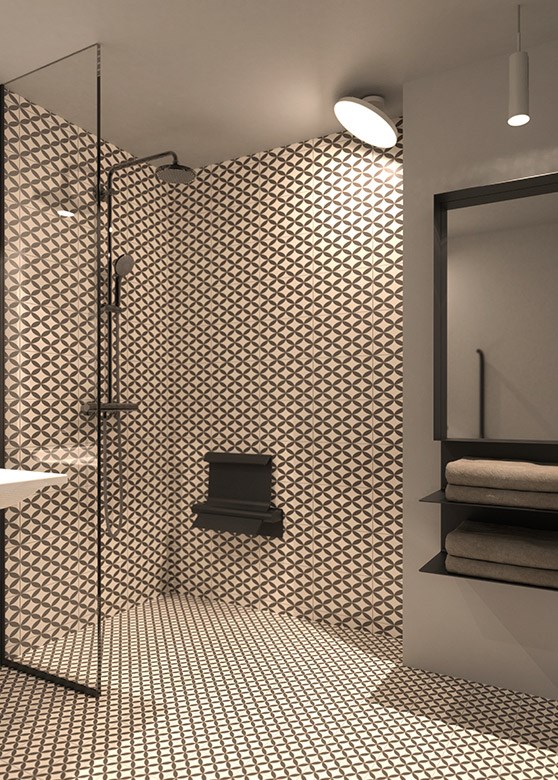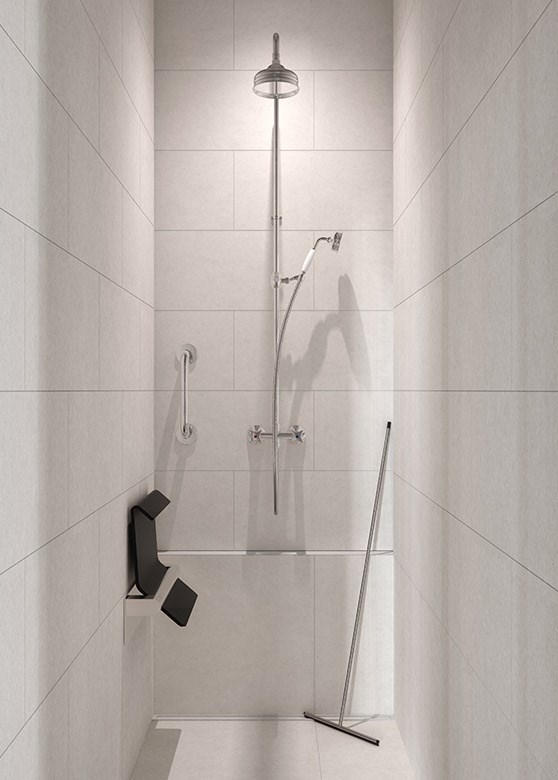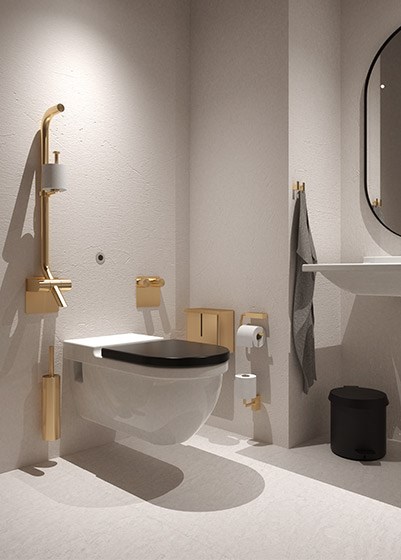 Features and finishes 
The CARE collection includes different care-products for designing spaces that support people with extra needs. The product line includes armrests, grabs rails, and folding seats.
The collection is a part of the NOVA2 series, and it is available in up to 9 FROST-finishes. The selection of FROST-finishes makes it possible to choose care-products that match the interior décor in both new build and renovation projects to get a light, stylish, and aesthetic expression.