IT STARTS WITH A DREAM
FROST was founded on the 1st of June 2002 by Hans Jørgen Frost. Our story began with a vision of creating a new generation of interior design accessories and architectural hardware where the Danish design tradition and functionality go hand in hand.
Over the past 20 years FROST has grown into something that we could never have imagined. It never crossed our minds that we would join the inner circle of established design companies. We now dare to dream big, and our vision is to become the market leader. We work tirelessly every day, consistently providing the timeless design to compliment your lifestyle and enhance the feel-good factor in your lives.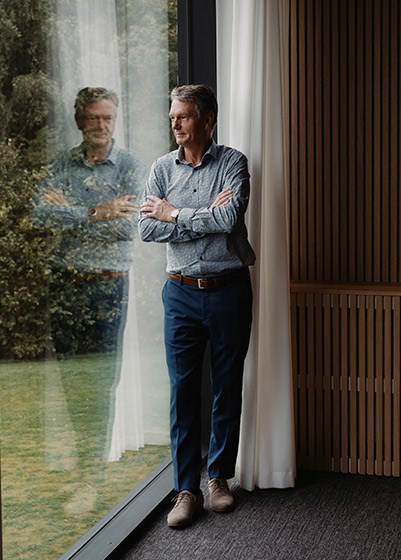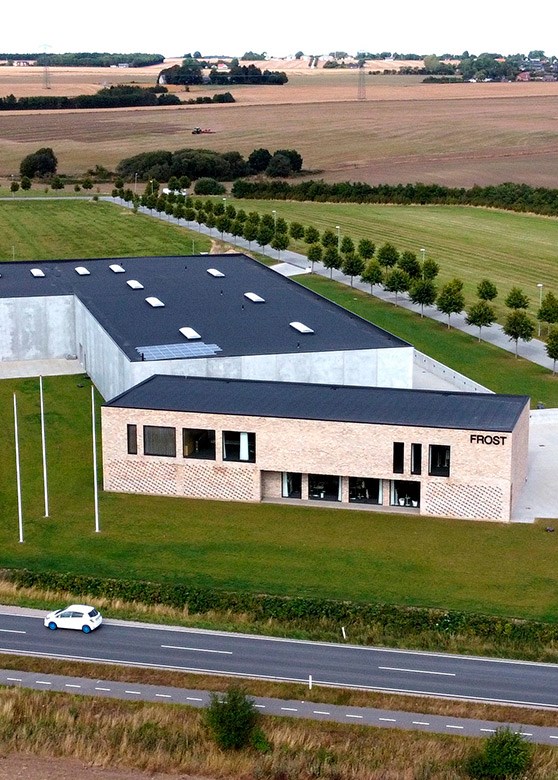 INDEPENDENT DESIGNERS
At FROST, we believe that independent designers improve our design and product development. They inspire and encourage us to think ahead, leading us into new product areas and designs.
Thanks to this collaboration, we are able to introduce new products successfully into the world of the FROST range. We work with the renowned Danish design studio Bønnelycke mdd and the Danish design duo Busk+Hertzog. With their design experience, we are able to bring changes within our field while creating beautiful designs that are built to last and to love for generations.
AWARD-WINNING DESIGNS
FROST has been awarded numerous prestigious international design awards for our cutting edge design. It is an outstanding achievement for a young and progressive company such as FROST to have received such international recognition, which has established the FROST brand on the international design scene. Since 2008 FROST's designs have received numerous awards including Red Dot Awards, IF Design Awards, Good Design awards, German Design awards and many others.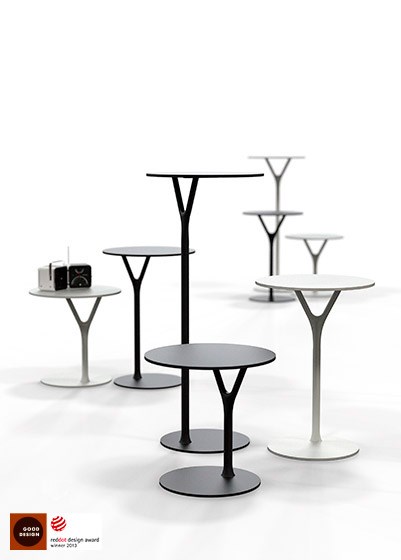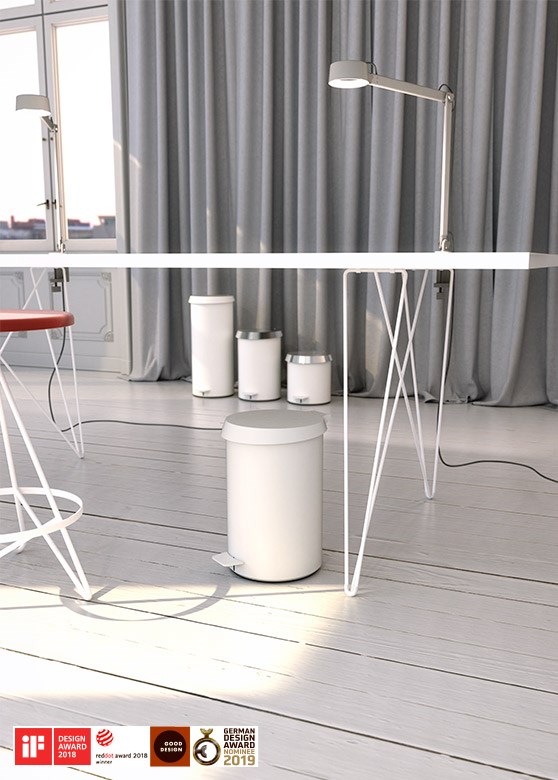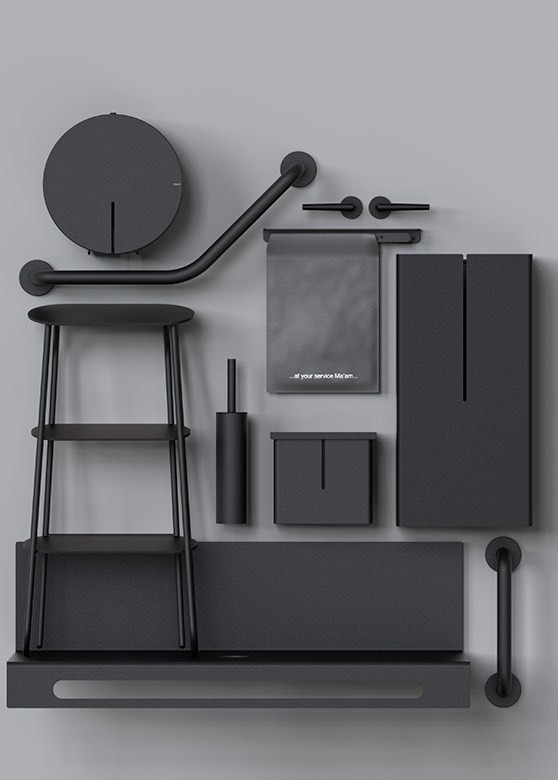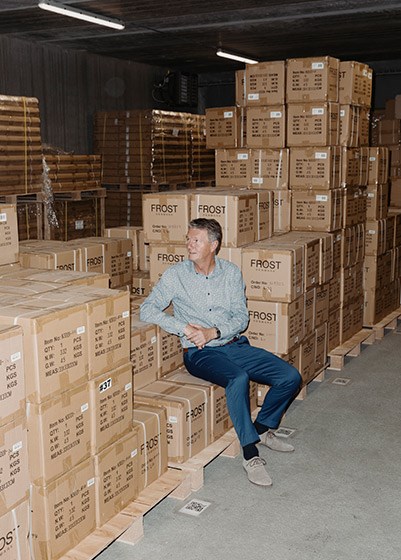 OUR VISION. THE COMPLETE INTERIOR LINE
We do our utmost to inspire architects, interior designers, and anyone else who is looking for designs to create complete solutions within the realm of bathroom, kitchen and wardrobe interior design. Having started from scratch in 2002, we now offer a full range of interior accessories in the nine FROST finishes; Brushed Stainless, Brushed Copper, Brushed Gold, Brushed Black, Polished Copper, Polished Gold, Matt Black and Matt White. The nine finishes together with the beautiful designs makes the FROST range a perfect interior solution with endless new possibilities.
OUR MISSION. SIMPLICITY AND TIMELESS DESIGN, BUILT TO LAST
Our mission is to design and manufacture high-quality interior accessories that will last for generations. We have a long-term, sustainable approach where the focus is on creating timeless designs with high durability, that are easy to maintain and will be a part of the building architecture. Designing for longevity and product attachment is the best example of sustainable thinking and FROST will continue to maintain this strategy in the future.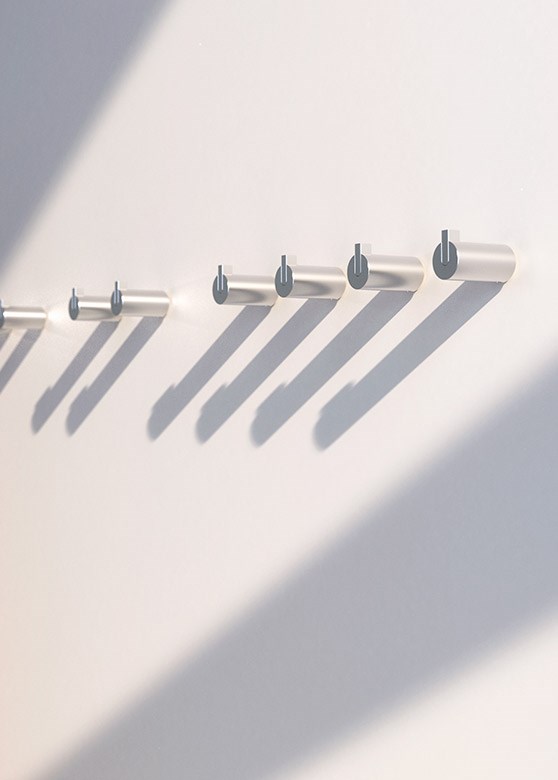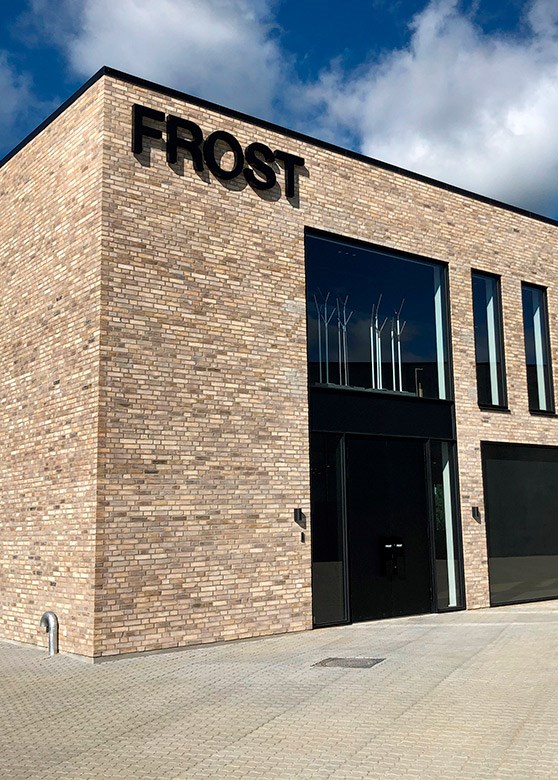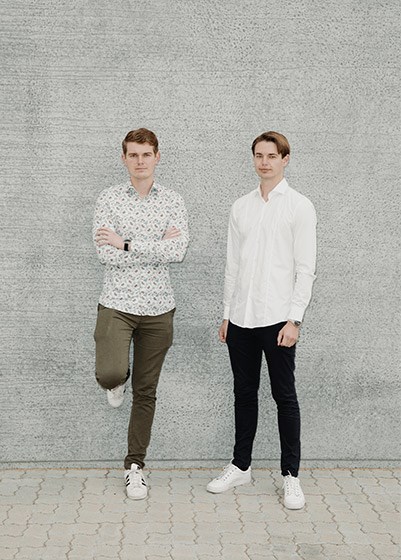 A FAMILY-OWNED COMPANY
FROST is a family-owned company aiming for the future. The company is run by the CEO and founder Hans Jørgen Frost and his two sons Sebastian Frost and Frederik Frost. The 1st of September 2020, the second generation joined the company after Sebastian Frost finished his studies at Copenhagen Business School.
"The joy of the second generation being on board is great. We are ready for new challenges, and I am excited about what the future will bring."
– CEO & Founder Hans Jørgen Frost
FROST CUSTOMER PHILOSOPHY
At FROST, we work hard to develop our position as an innovative design brand representing the best in Danish design tradition. We focus on the establishment, development, and maintenance of long-team customer relations. Listening to our customers have always been our highest priority, and we want to achieve a sustainable advantage by understanding the needs of our customers. We value our close and long-term relations with our partners, dealers, architects, and interior designers. These relationships are our biggest assets.
As an organisation, we prioritise education, knowledge sharing, and teamwork. Trust and passion are key elements of the FROST philosophy. Our skilled and committed employees always provide personal customer service with high professional knowledge. This is our culture – and the future of our company.
"We aim to challenge ourselves."
"Do something more and do it better."
"Do something different."
"We focus on what we know we are good at."
- Hans Jørgen Frost, CEO and founder.
By staying true to our design DNA and continuing the development of new inspiring designs in stainless steel, FROST will inspire and make its mark on the international design scene.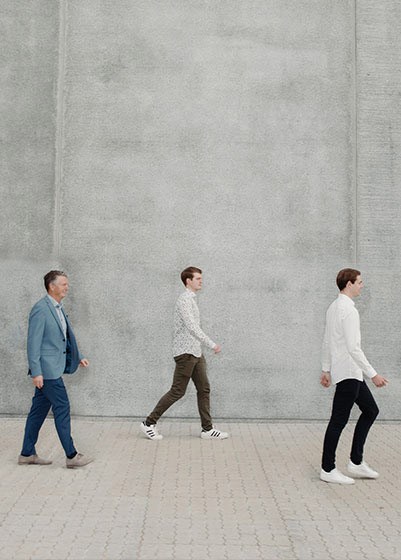 THE STORY IS BEING TOLD AND YOU ARE A PART OF IT.