Minimalistic mirrors, complete expression
The MIRROR collection is a complete series of mirrors designed by Bønnelycke mdd and Tengbom Architects. The design is timeless and minimalist with carefully selected details that complete the entire look. The mirrors are designed with frames in different FROST-finishes. You can easily match the mirrors with your existing interior or use the mirrors in a combination with other accessories from the FROST series for a consistent interior design theme.
The many variations and the simplistic design make the Mirror collection ideal as both decorative and functional elements in the interior decoration of all spaces. Use the mirrors to spread light or create the illusion of more space.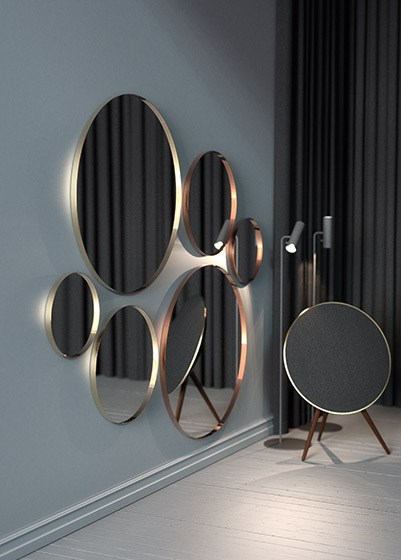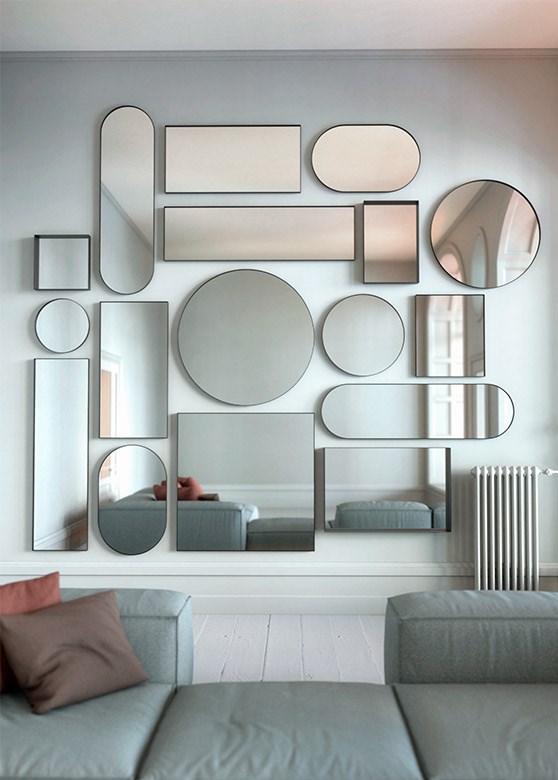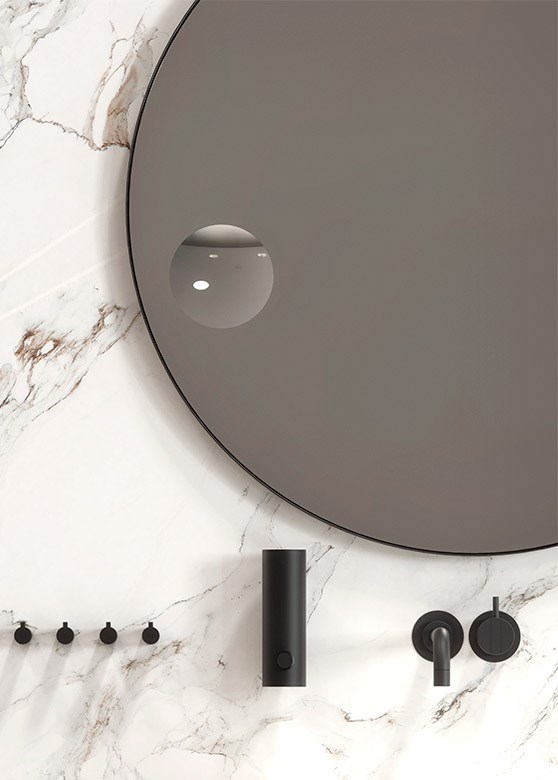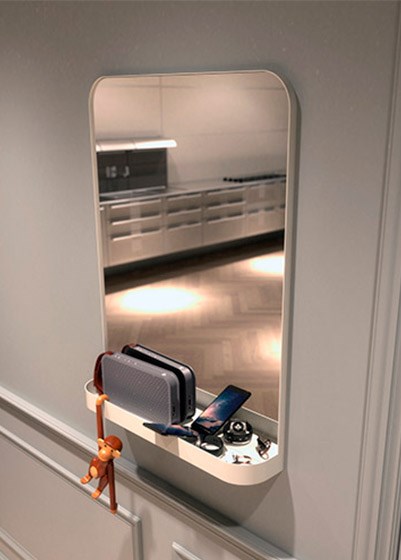 Sizes, shapes, and features
The mirrors are available in different sizes and shapes. In our collection you find round, square and oval mirrors. Some of the mirrors have features as a frame, shelf, magnifying mirror, hook or foot.
The Mirrors are available in many sizes – from the large round mirrors with a diameter of 1000 mm to the small magnifying mirrors with a diameter of 145 mm. We also offer rectangular mirrors in the size 400 mm x 1400 mm.
Use our collection of mirrors to create artistic mirror walls or select the specific mirror that completes your interior decoration.