Nova2 - Unique Design
NOVA2 is a series of accessories for bathroom, wardrobe, and kitchen. The series consists of details such as the shadow edge between the mounting surface and the product that compliments the discreet and complete series. The series is available in nine finishes: Brushed Stainless, Polished Stainless, Polished Copper, Brushed Copper, Polished Gold, Brushed Gold, Brushed Black, Matt Black, and Matt White.

All elements are interpretations of the meeting between the stringent and the cylindrical form – which is quite apparent in the design of the NOVA2 hooks. The series is designed by Bønnelycke mdd.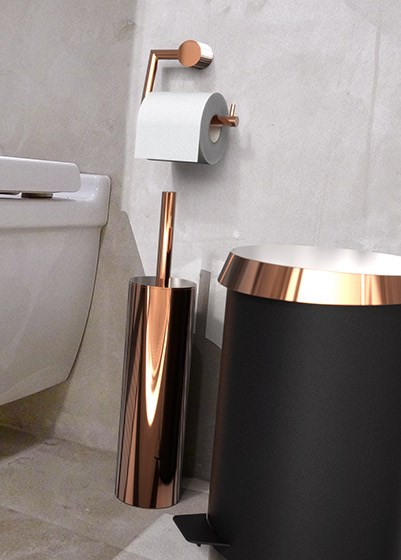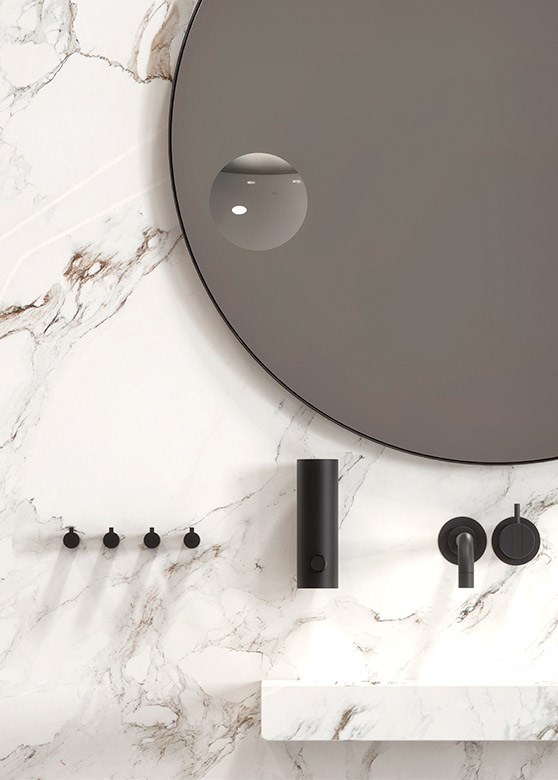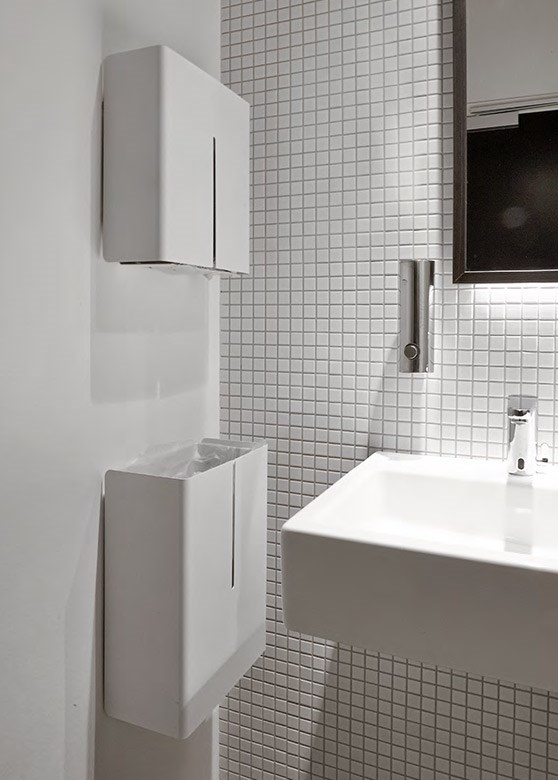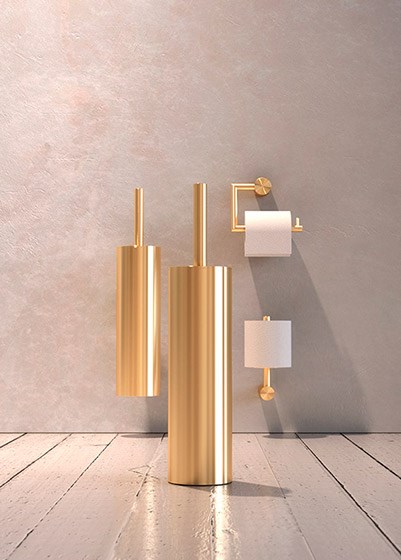 A COMPLETE BATHROOM INTERIOR DESIGN
The NOVA2 series consists of various accessories for designing bathrooms and toilet facilities. The product range includes soap dispensers, toilet brushes, toilet roll holders, paper dispersers, paper bins, towel bars, and hooks among other things.
The series is available in all 9 FROST-finishes, which makes it unique, as it is possible to create a complete bathroom interior design with accessories in the same finish and design.
Wardrobe interior decor
The NOVA2 series also includes various hooks, coat racks, and door stops. The design is simple, and the fusion of the circular and stringent shapes is clearly seen in the design of the hooks and door stops.
The hooks come in 2 sizes and all 9 FROST-finishes. The coat racks are available in 2 sizes and either polished or brushed stainless steel. The door stops come in 2 sizes and 9 FROST-finishes with an elegant black rubber edge to prevent damaging contact between door, doorstop, and wall.
The simple design of the NOVA2 series makes the hooks, coat racks, and door stops a functional and elegant detail in the interior design of entrances, kitchens, bathrooms, and living rooms.