Modern, stylish and simple pedal bin
Achiever of 4 design awards: A sleek minimalist container that complements the comprehensive NOVA2 collection of modern and timeless designs.
With sleek graphic lines and all the subtlety needed to blend seamlessly into its surroundings, we designed the Frost Pedal Bin for modern spaces in all types of architecture and interiors. This pedal bin offers everything that any cutting-edge interior deserves and demands.
The pedal bin is made entirely in stainless steel with a black or white powder-lacquered coating for a luxuriously smooth matt surface. The lid comes in six different finishes to match with your existing interior and maintain a continuous design line throughout the décor.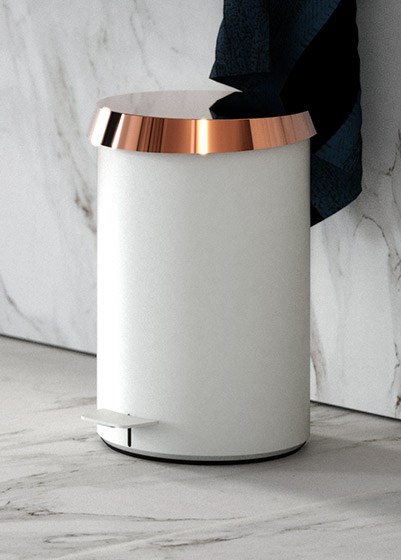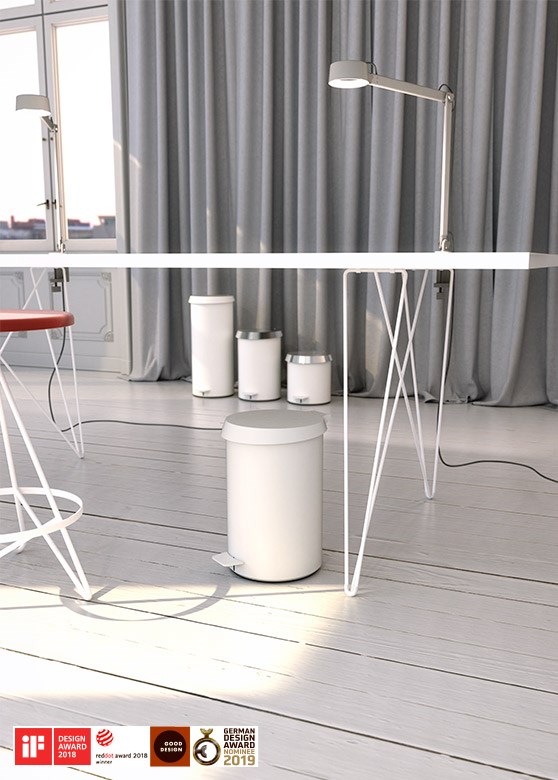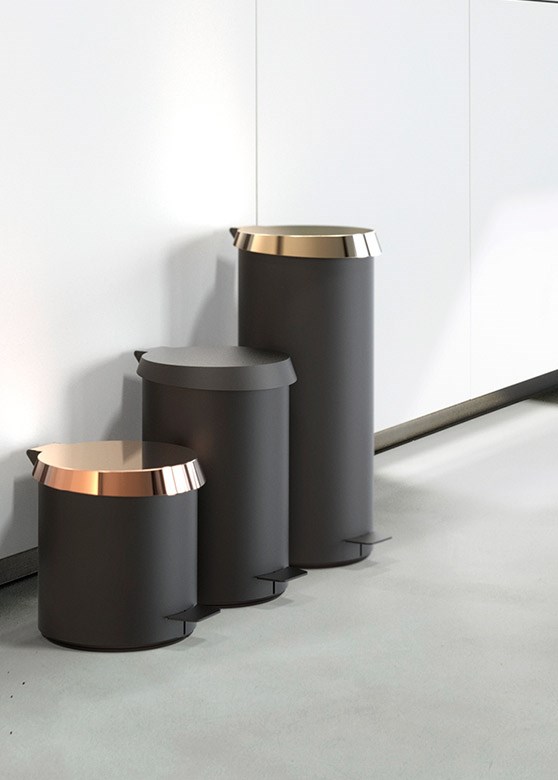 Sizes, Features, and Finishes
The Frost Pedal Bin comes in 3 sizes - 250 mm, 350 mm and 550 mm high; in black and white with a lid available in up to 9 unique finishes: all surfaces brushed or polished using advanced techniques – to give the pedal bin its highly distinctive look. 
The Pedal Bin is available in the two FROST finishes Matt Black and Matt White with lids in Polished Gold, Polished Copper, Polished Stainless Steel, Brushed Stainless Steel, and Matt Black. The small Pedal Bin is also available with lids in Brushed Copper, Brushed Gold, and Brushed Black.
As for the technical details, we have thought of everything; concealed fittings, a soft-close lid hiding the bag and a lifting mechanism that pushes the inner bin up for easy replacement of the bin liner. The lid is specially designed to make it easy to open manually.