Quadra
QUADRA is a series of accessories for bathroom, wardrobe, and kitchen. The series is designed in stainless steel, complementing the QUADRA series' unique and minimalist design. The proportional dimension 8:5:3 defines the QUADRA series as architectural building elements, which can be combined into various constructions. When combined, the clear-cut and stylistically consistent details form a characteristic and well-defined system. The design is made by Bønnelycke mdd.
Quadra is available in 9 FROST-finishes.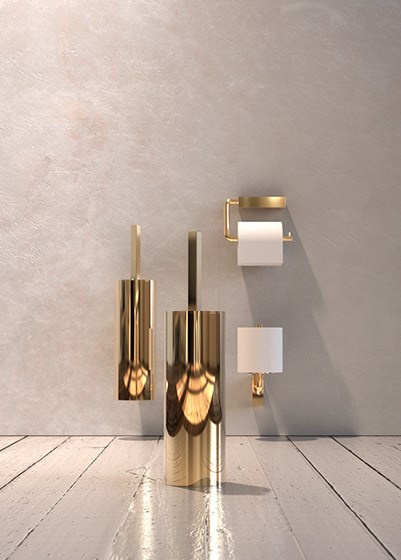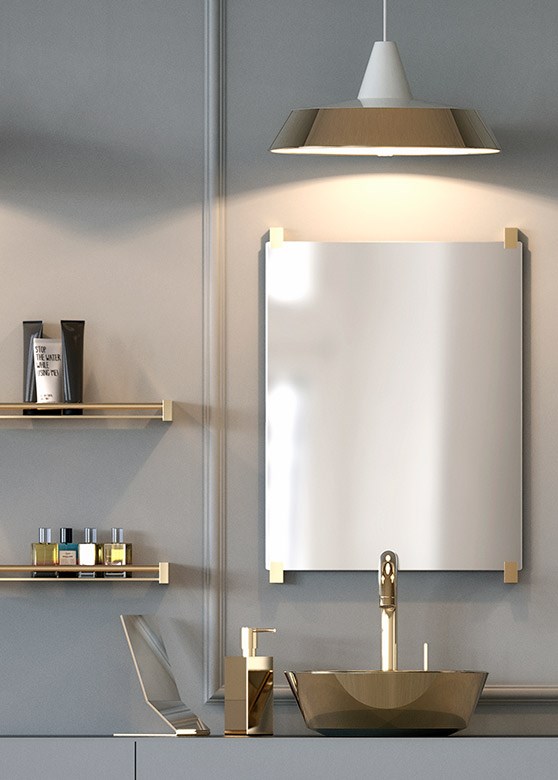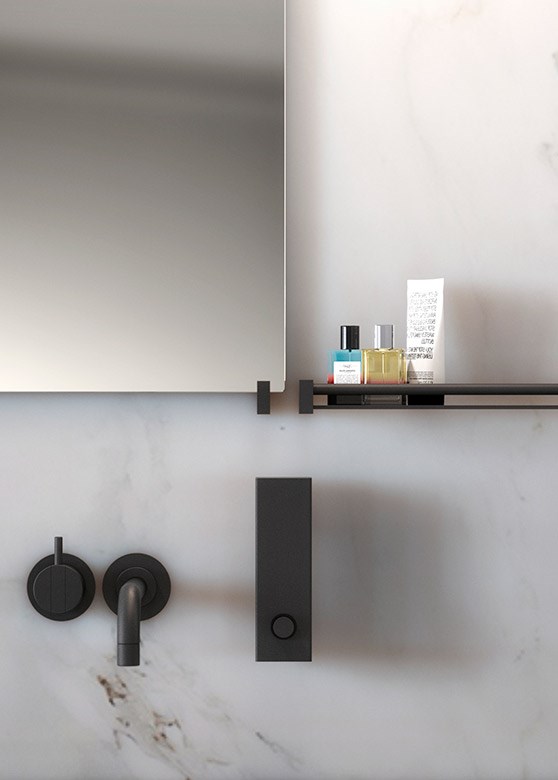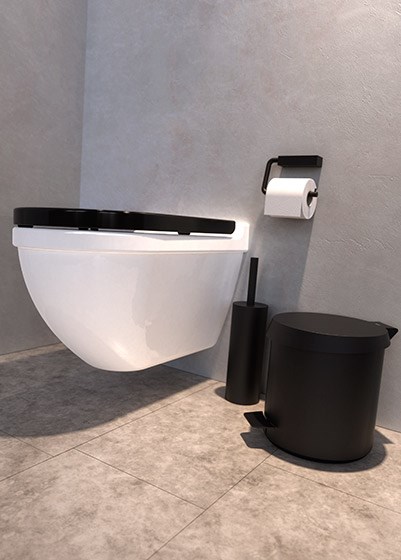 Bathroom 
The QUADRA series offers a stylish interior design of bathrooms. The series includes accessories as soap dispensers, toilet roll holders, toilet brushes, mirror holders, towel bars, and shelves. The various products create a minimalist look with clean lines.
The hooks and soap dispensers can also be used as interior décor in kitchens and entrances.