Minimalist and universel design
The SIT collection includes our STEP LADDER, STOOL, and BENCH. The collection of small furniture is designed in aluminium and stainless steel with the aim of creating a very simple and straightforward expression. The collection is designed by Bønnelycke mdd and is available in Matt Black and Matt White.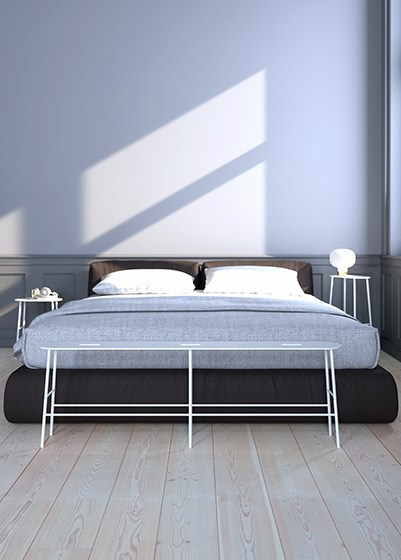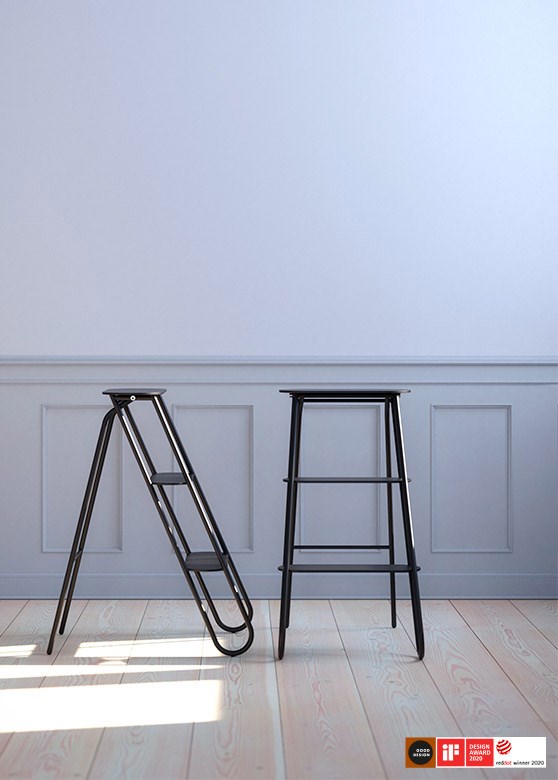 Step ladder
The Step Ladder is a minimalist stepladder available in two sizes. The design of the stepladder draws inspiration from the stepladders you would typically find at the grocery store or in private homes in Denmark and Europe in the first half of the 20th century. Our new interpretation of the stepladder highlights the craftmanship from that period creating a new classic for everyone who appreciates good design and quality.
Since its launch, the stepladder has been awarded a Red Dot Award 2020, an IF Design Award 2020, and a Good Design Award 2021. These awards testify the relevance of the step ladder in modern times.
BUKTO: Bench and Stool
The BUKTO BENCH and BUKTO STOOL are a series of small furniture designed in stainless steel. The stool is available in 2 sizes with a hight on either 630 mm or 450 mm. The bench measures 163 mm x 1400 mm x 185 mm.
The small furniture has a minimalist design that make them very usable in any interior design. Use the stools as bedside tables or the bench as a seating in the hallway.