KJØITA SECRET GARDEN
Location: Kristiansand, Norway | Interior designer: Ark-Net A/S
At Kjøita Secret Garden, a residential complex, we find this remarkable penthouse apartment with a view over the river Otra and the rooftops of Kristiansand. In the design of the rooftop terrace, the designers have created a decorative plant wall and outdoor kitchen with the UNU shelf system. The Wishbone table is used as a side table between two sunbeds creating an elegant space for relaxation.
Products:
UNU Shelf System in Matt Black and Matt White: Wishbone table in Matt White.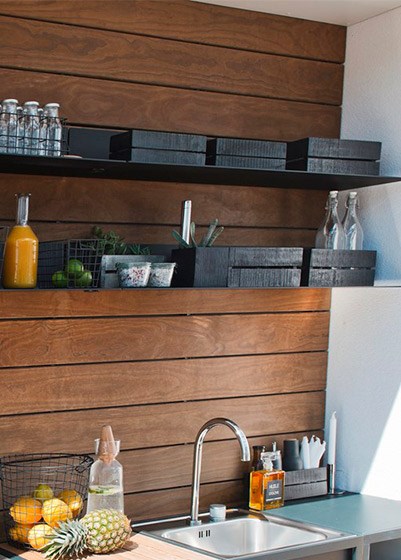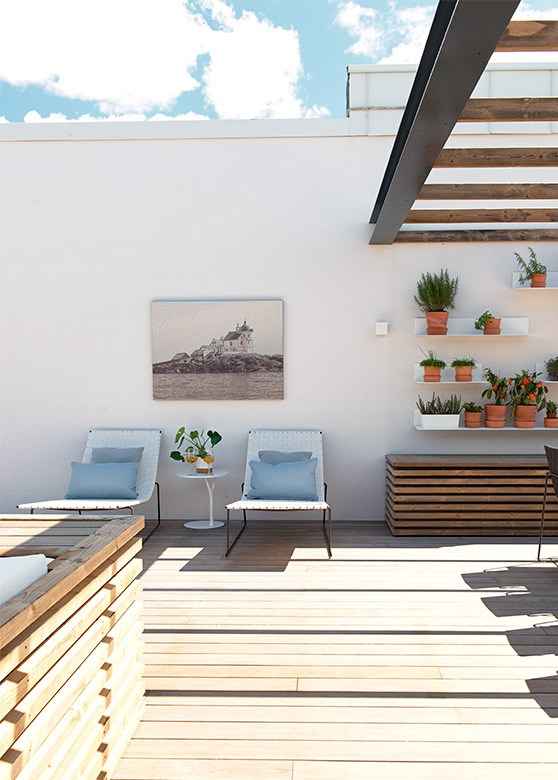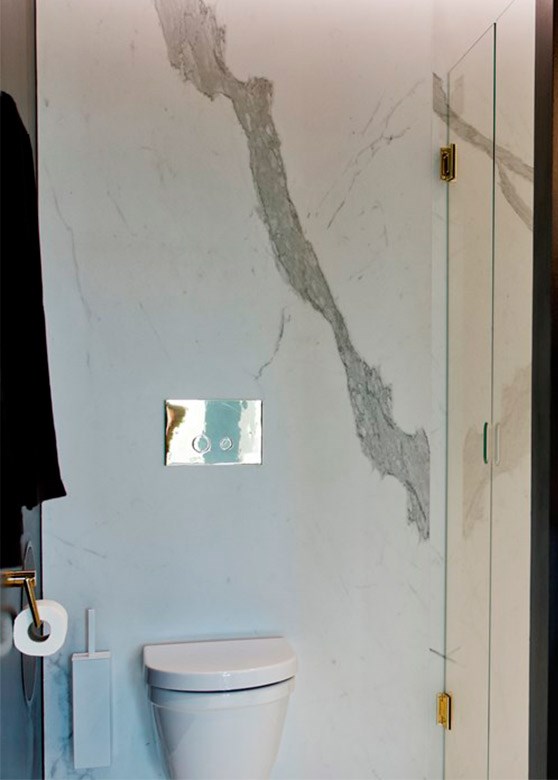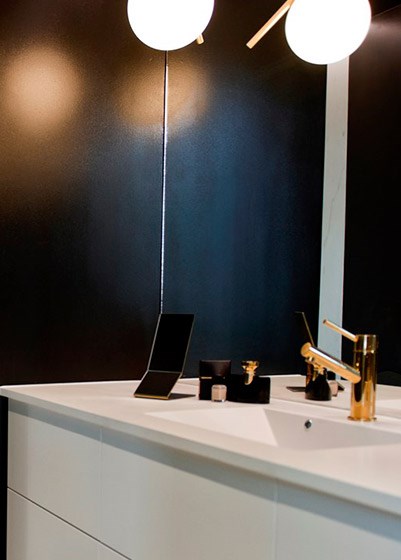 The Bathroom interior 
Indoors, the accessories from the NOVA2 and OUADRA series are used in the design of the bathroom as well as the minimalist UNU table mirror. The choice of the designs in Polished Gold and Matt White finish give a modern and minimalist expression.
Products:
NOVA2 products in Polished Gold finish: Toilet Roll Holder 1 and Shower Wiper. QUADRA Toilet Brush 7 in Matt White. UNU Mirror 4122 table.